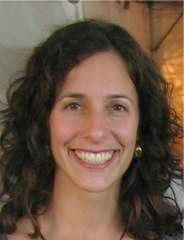 Melissa Chavin is an attorney at law and the sole practitioner at Chavin Immigration Law Office, located in London.
Ms. Chavin is an active member of the state bars of New York and Connecticut. She is also a member of the Texas bar.
Ms. Chavin helps lead the EMEA Chapter of the American Immigration Lawyers Association (AILA) (formerly the Rome District Chapter or RDC) as a member of the Executive Committee. She was inducted summer 2022. ExCom is normally a five year commitment. She has headed the RDC Government Committee leading liaison with the US Customs and Border Protection officers based in Europe and the Middle East, e.g., at the Dublin and Abu Dhabi airport US Preclearance Offices (2020-present). She led the RDC Membership Committee 2018-2020 and was a member of the AILA national Ethics Committee (2013-2018). She speaks regularly on attorney ethics and practice management for immigration lawyers. She has also presented on EB-5 visas, E Visas (Treaty Trader/ Investor), Form I-864 the Affidavit of Support, and the non-immigrant visa application Form DS-160. Her recent speaking events are listed here. A long-standing member of the Chicago chapter of AILA, she chaired the Ethics & Unauthorized Practice of Law Committee from 2009 to 2012.
She previously practiced corporate law in New York City and San Antonio, Texas at Akin, Gump, Strauss, Hauer & Feld, LLP.
Prior to that, she practiced corporate and real estate law at Clifford Chance, the London based Magic Circle firm in Moscow, Russia.
She graduated from the University of Connecticut School of Law in 1994 (JD).
She finished bachelor and master degrees in Russian Literature and Language (MA) and Russian Language and Civilization (BA) from the University of Pennsylvania in 1990.
She is fluent in Russian and reads French and German.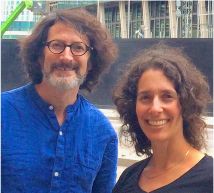 Steven D. Heller, highly regarded US immigration lawyer in the UK, is Of Counsel and directs Heller Immigration Law Ltd.
Mr. Heller focuses on inadmissibility and waivers for immigrant and nonimmigrant visas, as well as citizenship and other matters arising under the US Immigration and Nationality Act. He is currently Vice Chair of the AILA national Department of State Liaison. Mr. Heller has over 25 years of US immigration law experience, including positions with nonprofits, law firms, and the USCIS in New York, Washington DC, and London. 1991 JD Georgetown University Law Center. New York licensed. Member AILA (EMEA and NY chapters) and New York City Bar Association.
Photo: Looking forward August 2016: Attorneys Steven D. Heller and Melissa Chavin visit the London US Embassy's construction site. It is now open for visa and passport issuance.