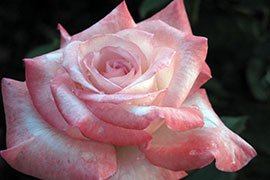 Contemplating Living in the US after a Marriage to a US Citizen?
Marriage or engagement to a U.S. citizen or legal permanent resident gives the option of moving permanently to the United States. Choice of path to permanent residence is based on where the US citizen petitioner is located and where the foreign citizen spouse is located. It also depends on whether the couple are married yet, or just engaged, or dating. In general, the fastest path is through direct consular filing with the USCIS in London, but qualification for this path is mainly for those with a US citizen/petitioner spouse who is resident in the United Kingdom. If you need advice or assistance with a visa based on marriage to a US citizen, get in touch.
Update February 4, 2020. The announcements have been formalized concerning the fourth option mentioned in the chart below for UK Residents! The office of the US Citizenship and Immigration Service sitting in the London US Embassy will close on July 31, 2020. London USCIS will accept petitions for marriage based immigration through March 31, 2020 only. After that there will be new procedures that are yet untested for UK residents and may cause long and stressful delays. Please contact a US immigration focused attorney in London, if you are considering a move back to the US from the United Kingdom.

Possible Paths to US Permanent Residence for a Foreign National Spouse
A personal life change like marriage effects foreign nationals who live and work in the US on temporary visas. Marriage to a US citizen can create a need for (or opportunity to) obtain permanent residence in the US.
Type of visa path

Best for those living

Costly government fees?*

Can travel in & out of US easily?

Marry first?

Fiancé Visa (K-1 visa) and Adjustment of Status

Beneficiary Abroad & Petitioner (US Citizen) in US

Yes, government fees: $2025

$535, I-129F
$265, embassy fees
$1225, I-485/biometrics

No, can enter US on a K-1 visa only one time. Can leave and enter possibly on a non-immigrant visa, if it allows intent to stay permanently in the US (e.g., L, H, TN, not B!) Once the I-485 is filed, must wait 2-5 months for advance parole.

No

Marry, file I-130, then come to the US "Sooner" on a K-3 visa and Adjust Status

Beneficiary Abroad & Petitioner (US Citizen) in US

Yes, government fees: $2085

$535, I-130
no fee, I-129F
$325, embassy fees
$1225 I-485/biometrics

Yes, even after the I-485 is filed.

Yes

Adjustment of status (concurrent filing of I-130 & I-485 with the USCIS). No embassy interview.

Both Beneficiary & Petitioner (US Citizen) in US

Yes, government fees: $1760

$535, I-130
$1225, I-485/biometrics

No, it commonly takes 3 months after any entry to the US on a non-immigrant intent visa to make a decision to stay permanently. Need to wait 2-7 more months in the US for travel permission after filing I-485.

Yes

Immigrant Visa from US Embassy (file I-130 at US embassy) Interview at US embassy only.


Beneficiary, mostly abroad, & Petitioner (US citizen) resident abroad but headed to US soon.

Exceptional circumstances only, e.g. in London this form must be completed.

Least expensive government fees: $1080

$535, I-130
$325, embassy fees, including Affidavit of Support (I-864)
$220, USCIS Immigrant Fee

Yes, on a temporary visa (e.g., B or TN) or Visa Waiver Program, and immediately after entry on the immigrant visa.

Yes
* Government filing fees as of February 4, 2020, subject to change by the US government.

This chart is for general use in discussions with an immigration attorney on common paths to US permanent residence for a foreign national who is considering marrying or who has married a US citizen. It takes into consideration only some of the factors that lead to a decision on how to or whether to obtain a US "green card". It should not be taken as legal advice of any kind for a particular purpose or individual.
Contact Melissa Chavin – US Immigration Lawyer in London
To discuss you specific circumstances and requirements, contact Melissa Chavin.