Visa and Citizenship Services
Chavin Immigration Law Office advises on the compatibility of your plans and likelihood of your obtaining the visa or citizenship benefits that you are looking for. Ms. Chavin will help you to file complete applications including a full package of supporting documentation for the USCIS, US Department of State, and/or US consulate or embassy, and assist with any related Department of Labor or other compliance requirements.
Chavin Immigration can help with a range of visa and citizenship services including:
Visa Free Travel, Temporary Visas, Permanent Visas ("Green Cards") and Becoming a Citizen
Visas vs. Visa-Free Travel
Entry on a Visa
The first entry into the U.S. for a foreign national commonly takes place on a non-immigrant visa for a temporary stay with a specific purpose, or on the visa travel program. The majority of short-term entries to the US on visas are on visitor visas (B-1) for business or tourism (90 percent). The activities of a temporary visa holder are proscribed by his or her visa status or class of admission.
To enter the US on a visa, a non-immigrant obtains a visa at a US consulate or embassy abroad, after electronically filing a visa application (online Form DS-160) and interviewing. He or she undergoes a second check at the US port of entry, an airport or land border, by a Customs & Border Protection (CBP) officer. The CBP officer determines the duration of stay for the non-immigrant based on their visa class and travel purpose and enters it on a non-immigrant entry document, the I-94. The Form I-94 is now available for download online after the foreign national enters the United States. It should be checked to make sure that the appropriate class of travel and authorization period has been given.
Visa Free Travel
Citizens of several countries have been given the privilege of using the Visa Waiver Program (VWP) in the United States. This program may be used for tourism or business for stays of 90 days or less. Qualified nationals for these countries must have a machine-readable passport valid for six months beyond their expected stay and a return ticket if they arrive by air or sea. They also must be able to show the CBP officer an intent to leave the US and sufficient funds to support themselves during their stay.
Temporary Visas
Live, Work & Study in the U.S.
Temporary Workers & Trainees
H-1B
Specialty Occupation Workers
H1B1
Chile & Singapore Free Trade Agreement Aliens
H-2A
Seasonal Agricultural Worker
H-2B
Seasonal Non-Agricultural Worker
H-3
Work Trainees
O-1
Extraordinary Ability/Achievement Workers
P-1
Internationally Recognized Athletes or Entertainers
P-4
Spouse and Children of P-1 Workers
R-1
Workers in Religious Occupations
TN
NAFTA Professional Workers
Intracompany Transferees
L-1
Intracompany Transferees
Treaty Traders & Investors
E-1
Treaty Traders
E-2
Treaty Investors
E-3
Australian Free Trade Agreement
Students
F-1 (J-1)
Academic Students
M-1
Vocational Students
Exchange Visitors
J-1
Exchange Visitors
Fiance(e) and Marriage Based Temporary Visas
Temporary visas for fiance(e)s of US citizens (K-1) and spouses of US citizens with petitions pending (K-3) are classed as temporary resident classes of admission, the members of which will likely become legal permanent residents.
Legal Permanent Residence (LPR) or "Green Cards"
Permanent resident status confers the right to live, work and study permanently in the US. LPRs may also apply to become US citizens after meeting certain requirements.
Adjustment of Status. Most LPRs live in the US before becoming green card holders. They start out as temporary workers, academic students, family members of LPRs or US citizens, or even those here out of status. The procedure for changing from a temporary resident or visa overstay (unlawful presence) to an LPR while in the US is called "adjustment of status." This process typically starts with an application to the US Customs & Immigration Service (USCIS).
Consular Processing. The other path to green card is via a consular office of the US Department of State located in a country abroad. Once issued a visa at the consulate or US embassy, a foreign national becomes an LPR upon admission to the US at a port of entry, like an airport or land border.
Employment or Investment Based Immigration
There are five preference categories of employee immigrants or investor immigrants (and their spouses and children): (EB-1) priority workers, (EB-2) professionals with advanced degrees or aliens of exceptional ability, (EB-3) skilled workers, professionals (without advanced degrees) and needed unskilled workers. There are also (EB-4) special immigrants, those who work as ministers, religious workers or employees of the US government abroad, and (EB-5) job creation immigrants or investors.
Family Based Immigration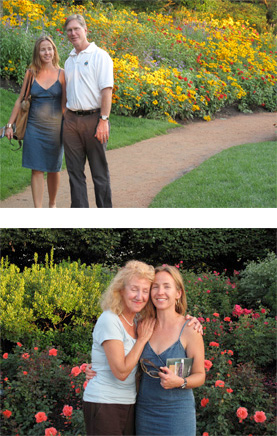 The majority of LPRs obtain their status based on a family relationship with a US citizen. Those with an "immediate relative" relationship to a US citizen aged 21 or over have immigrant visas available to them without much wait. Most family based immigrant visas are granted to spouses, children under 21 and parents of US citizens for this reason.
Those with a similar relationship to an LPR or a close, but not immediate relationship to a US citizen may also apply for a family-based immigrant visa, but they have a several-year wait for visa availability. They fall into family-sponsored preference categories, and their "place in line," or wait time depending on their filing date, can be found in the monthly Department of State Visa Bulletin.
Review our Marriage & Fiancé Visa Paths to US Immigration chart for additional information. Marriage and fiancé visa applications are complicated and making the right choice is essential for a faster process. Consider setting a consultation.
Diversity Lottery Immigration
Foreigners from countries with small numbers of US immigrants are allowed to participate each year in a lottery October to December of each year. A maximum of 3,850 per country are permitted to immigrate from the lottery winners.
Naturalization and U.S. Citizenship
Legal permanent residents over age 18 may apply for US citizenship after waiting the statutory period of five years, or three years for those living in marital union with a US citizen spouse. Application for US citizenship should not be taken lightly however by those who have had an encounter with the police, have registered to vote in the US, or had trouble obtaining their green card. They could risk a loss of their green card status. At an interview at the USCIS local office, applicants will take an English language, civics and history test, and go over their N-400 application for citizenship. LPR children under 18 may acquire citizenship automatically from their US citizen parents.
Applying for US Citizenship from Abroad
The US Immigration & Naturalization Act offers options for some legal permanent resident spouses of corporate workers for US multi-national companies and US military to obtain US citizenship while they are living abroad.
Help Is Available - Contact Melissa Chavin – U.S. Visa Lawyer
Chavin Immigration Law Office has helped citizens of Germany, United Kingdom, France, Spain, Italy, the Netherlands, Lithuania, Denmark, Somalia, Ghana, Nigeria, the Philippines, China, South Korea, Australia, India, Pakistan, Yemen, Jordan, United Arab Emirates, Israel, Russia, Ukraine, Belorussia, Georgia, Canada, Argentina, and others on their immigration and naturalization needs. Find out how the firm can help you. Click here to arrange a consultation, email This email address is being protected from spambots. You need JavaScript enabled to view it., or telephone London, United Kingdom on +44(0)7546 456 068.