Contemplating Living in the US after a Marriage to a US Citizen?
Possible Paths to US Permanent Residence for a Foreign National Spouse
A personal life change like marriage effects foreign nationals who live and work in the US on temporary visas. Marriage to a US citizen can create a need for (or opportunity to) obtain permanent residence in the US.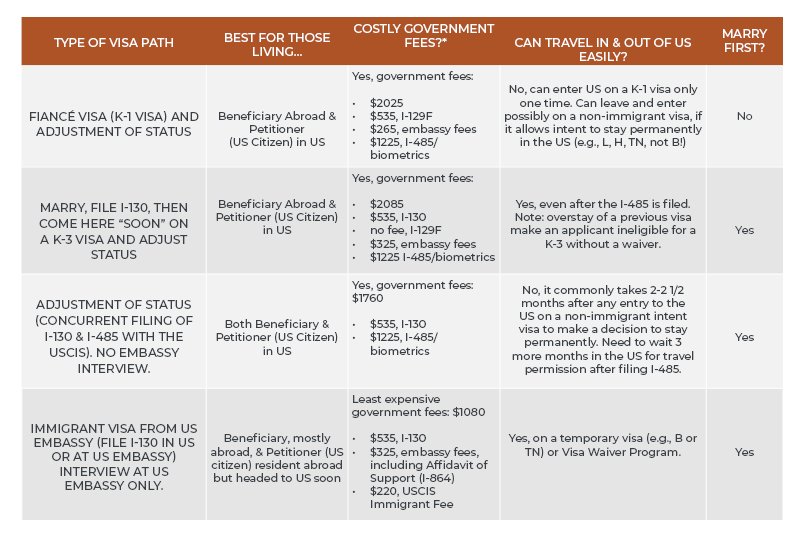 * Government filing fees as of September 8, 2017, subject to change by the US government. This email address is being protected from spambots. You need JavaScript enabled to view it.." width="270" height="180">
This chart is for general use in discussions with an immigration attorney on common paths to US permanent residence for a foreign national who is considering marrying or who has married a US citizen. It takes into consideration only some of the factors that lead to a decision on how to or whether to obtain a US "green card". It should not be taken as legal advice of any kind for a particular purpose or individual.
Contact Melissa Chavin – US Visa Lawyer
To discuss your specific circumstances and requirements, contact London based US lawyer Melissa Chavin to schedule a paid consultation. Consultations may be conducted by phone, in person in London, or by video conference and cost GB£425. Ms. Chavin is licensed to practice US law, and can help you resolve your concerns.